Open jobs
At GOALS we offer you a journey into the future, building creative, surprising, and beautiful experiences together for the video game and football community
We're talking game-play first, multiplayer focused and esports ready. Reimagine the future of what the best football game in the world can become.
Are you as excited about our mission as we are? We want your expertise, enthusiasm, passion, and crazy ideas!
Be the game changers the game industry needs. At GOALS we offer you a journey into the future, building creative, surprising, and beautiful experiences together for the video game and football community.
Join us in creating the best football game in the world!
Join GOALS & Change The Game
Contact our recruiters
Do you have any other questions regarding our recruitment process or what it's like to work at GOALS?
Feel free to contact our recruiters!
Frequently Asked Questions
Currently, we're not able to offer relocation support. However, we offer remote work from anywhere +/-3h CET.

If you're interested in GOALS and want to relocate to Sweden, the best way to stay on our radar is to connect with us. That way you will also get updates about new roles.

Not right now. We're still a small studio and currently, we lack the capacity to properly onboard and take care of interns.

However, we are always thrilled to get in touch with junior talent and hope that we will be able to offer internships soon.

The best way to stay up-to-date about potential future internships is to connect with us!

Yes, we're a remote-first studio! You can work from anywhere -/+ 0-3h CET


Yes! We're a remote-first studio, which means that everyone is expected to log into and be reachable via our internal Discord during the workday.

However, you can work either fully onsite or hybrid remote from our office in Stockholm (Östermalm) if you want!

At GOALS we collaborate a lot, both within the departments and cross-functionally (in different feature teams). Therefore, we must have a certain amount of overlap in the time we're working together.

We're cautious about our employees and their work/life balance and therefore we have a policy about our working hours is no more than 3 hours in time difference from our Stockholm office.

It depends on the role, but don't worry about that - we will tell you! It's our job to give you the best conditions to succeed, so once you click "apply" you will see what information we need from you.

By default, we don't require you to upload a cover letter. Just let us know what you have done before (either via LinkedIn profile or resumé) and answer a few questions, and we're good to go. For a few roles we also want you add your portfolio - but when needed that's clear in the application form.


Yes! Please connect with us and select what roles/departments you are interested in here at GOALS.

After connecting, you will get an email through which you can see your profile and add more details about your skills and experience. This will help us match you with the right job.

Once connected, you will also get updates via email when we post a position that matches your interests.




We're carefully considering all applications and will always get back to you with feedback on your application.

We always strive to give you feedback as soon as possible, but sometimes the reviewing process takes longer than expected. However, our goal is to get back to you within two weeks.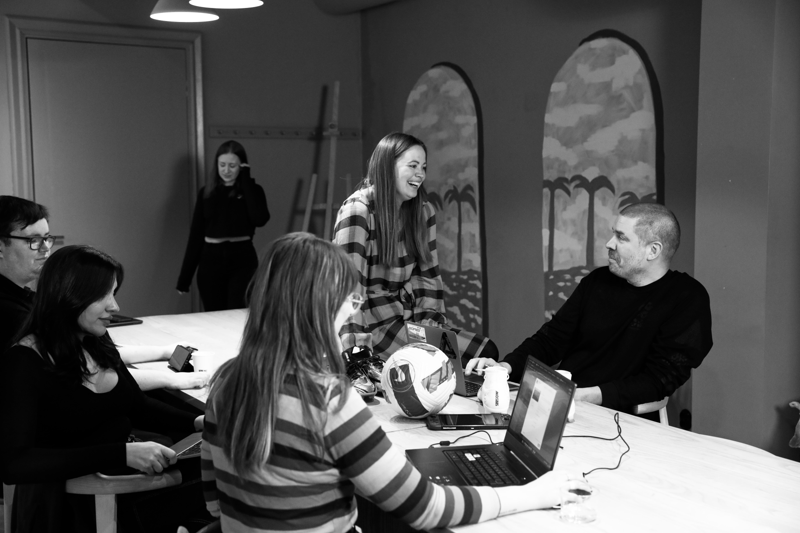 About GOALS
GOALS is a Stockholm-based AAA game studio founded in 2021.

Together we're developing GOALS: the AAA gameplay-first football game. Free to play, cross-play, multiplayer-focused, and esports ready.
Already working at GOALS?
Let's recruit together and find your next colleague.